Customizing the Compilation of Shaders
As explained in the tutorial, "Cutter: Integration with mental ray", Cutter uses copies of operating specific templates to compile and link a shader. Its default templates are located in,
Cutter_Help/templates/Makefile, and
Cutter_Help/templates/Bat
The default templates work with fully licensed versions of mental ray as well as the demo version (Demo Limited) that comes with volumes I and II of the mental images reference books. However, readers who use the Demo Complete version of mental ray, from volume III, must create a customized version of a template. This section provides step-by-step instructions on how customization is achieved.
Step 1 - Open the Default Template
Windows users should open a copy of a template named Build_mishader.bat - figure 1.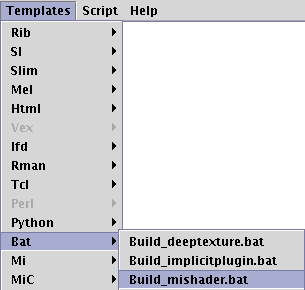 Figure 1
Linux and MacOSX users should open their operating specific makefile template. They are named, respectively, Makefile.mishader_LINUX and Makefile.mishader_OSX - figure 2.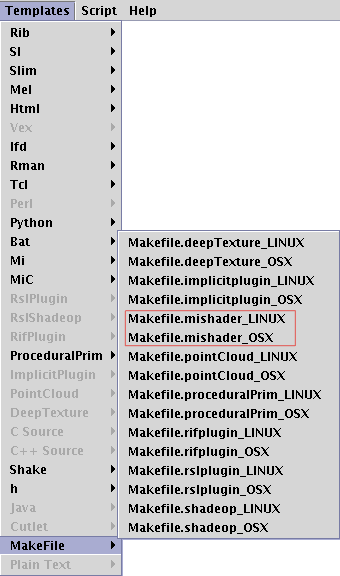 Figure 2
An untitled copy of the default template will open on Cutter's desktop.