Drawing Curves
The School of Mathematics and Statistics at the University of St.Andrews, Scotland maintains a web site of "Famous Curves". Many of the curves are defined by formula that require the use of polar coordinates. For example, figure 4 uses the polar description of a curve called the "Trisectrix of Maclaurin"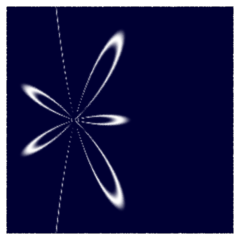 Figure 4 - output of the Maclaurin shader
Listing 2 provides the code for the shader that produced the pattern shown above. A sample rib file, listing 3, demonstrates the use of the shader.
Listing 2 - maclaurin.sl
---
surface
maclaurin(float Kfb = 1,        /* Fake brightness            */
                sc = 10,        /* [0.01 20] Scaling factor   */
                a = 2,          /* [0 10] Scaling factor      */
                b = 6,          /* [0 10] Lobes coefficient   */
                stroke = 0.03,  /* [0 1]  Lobes coefficient   */
                blur = 0.5,     /* [0 1] Softens the stroke   */
                scenter = 0.5,  /* [-2 2] Center in 's'       */
                tcenter = 0.5;  /* [-2 2] Center in 't'       */
        color   bakcolor = color(0,0,0.2),
                patcolor = 1    /* Color of the stroke        */
                )
{
float    R, theta;
float    ss = s * sc;
float    tt = t * sc;
  
// Convert the s,t location of the shading point 
// to polar coordinates.
float   xdiff = ss - scenter * sc, ydiff = tt - tcenter * sc;
R = sqrt(xdiff * xdiff + ydiff * ydiff);
theta = atan(ydiff, xdiff); // -PI to PI radians
if(theta < 0.0)
    theta += 2 * PI;        // 0 to 2PI radians
  
// Use the Maclaurin formula
float r = a * cos(b * theta)/cos(theta);
float blend = smoothstep(abs(R - r) - blur, 
                         abs(R - r), stroke);
Oi = Os;
Ci = Oi * mix(bakcolor, patcolor, blend) * Kfb;
}
---