Introduction
This tutorial provides sample code that demonstrates how a custom Reyes hypershade utility node that can receive inputs from either a RIS pattern node or another Reyes utility node. For simplicity the output of the node is a float - input "A" added to "B".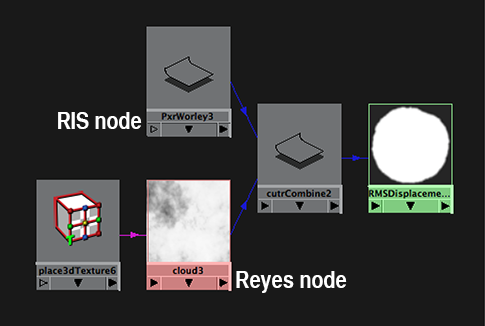 Figure 1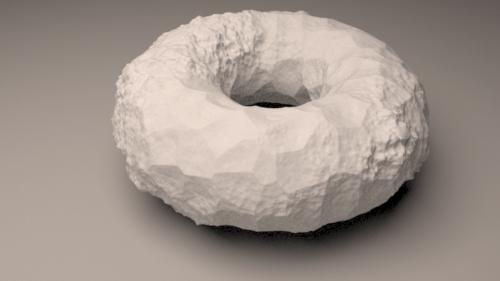 Figure 2
Rendered in RIS mode (RfM version 20)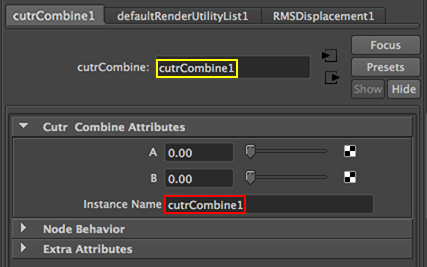 Figure 3
Name Mangling
If "A" is connected to a RIS pattern node the value it receives can only be obtained by providing it's name to the RSL evalparam() function. The RenderMan Look File (.rlf) that declares the shaders, plugins and their parameters performs "name managling". Consequently, "A" may become "cutrCombine1_A" or "cutrCombine2_A". For example,
Surface "renderman/pattern_ris_combine/shaders/RMSDisplacement1_rfm"
        "reference float cutrCombine1_A" ["PxrWorley1:resultF"]
However, if "A" is connected to a Reyes utility node "A" is not "mangled".

The weakest part of the implementation of the node is the need for the shading artist to copy the name of the node, outlined in yellow, in the Attribute Editor to the input field - outlined in red. Unfortunately, the node cannot query its "hypershade instance name".