Step 3 - To Menger or Not to Menger
A great variety of Menger-like shapes can be created by specifying the indices of the cubes to be removed when the Menger is recursively sub-divided. The scripts have been written so that the cubes that have been removed - the Menger "holes" - can be rendered using the "Menger Style" dropdown menu. For example, the following "Deleted Cubes" indices,
4,5,9,11,22,16,14,13,12,10,25,19,23,21
generated the positive and negative Mengers shown below.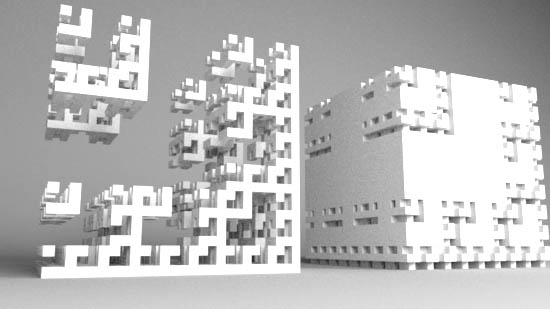 Figure 3